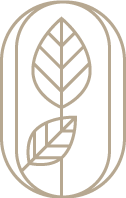 Counseling with a faith-based perspective
Counseling is a sacred trust between the individual and a counselor.  The goal of this trusted relationship is to improve each client's quality of life by helping the client overcome false beliefs, challenge negative narratives, calm anxiety, resolve conflict, and heal past trauma. Working together, client and counselor also seek to identify client strengths, explore healthy solutions, and develop strategies for hopeful living. 
At Always Hope Counseling, our counselors use evidence-based psychological treatment techniques and practices along with faith based principles and values.
While our counselors promote no organized religion or religious denomination, our counselors work from a Biblical worldview.  Our counselors in no way discriminate against clients of varied religions or faith, nor do they require clients to hold a Biblical worldview in order to receive treatment.
While we believe the Bible is the inspired and written Word of God, we encourage that you seek support from your own church and pastoral resources for questions and issues that involve specific doctrinal and/or religious questions and practices.
There is always hope… Always. Individual Therapy
This type of therapy is focused on the development of a one-to-one relationship with the therapist.
*Walk and Talk option available.
Couples Therapy
Usually involves an intense focus on improving the communication pattern within the couple.
Family & Group Therapy
Emphasizes helping participants to understand the projection they have toward other members, while learning from the feedback they receive.

During your first session, you and your therapist will have the opportunity to become familiar with one another, will explore what issues you are dealing with and begin designing a plan for your personal journey.     
What is Walk & Talk therapy?
Walk & Talk is a mindfulness-based body oriented therapy that can make it easier for clients to relax, stop ruminating, release physical tension, breathe deep and receive mind-body insight while processing experiences in a different way. As the name describes, clients talk with me while walking outdoors rather than sitting or lying down in a therapy office. Walking side by side rather than sitting face to face enables some clients to feel more comfortable when sharing in the therapy process.
Treatment Approaches
Our therapists are experienced in many treatment approaches and utilize them based on specific client needs. We do not take a "one size fits all" approach but work to offer treatments and techniques that work best for you.
Solution Focused
A goal oriented treatment approach empowering clients to take ownership of their individual abilities and strengths to solve life problems.
Cognitive Behavioral
Helping clients understand how thoughts influence their behavior while helping clients identify irrational or harmful thoughts, assess them, and reframe their thoughts in a positive and beneficial way.
Acceptance and Commitment Therapy
Helping clients face and work to resolve their problems rather than running from them.
Mindfulness
Helping clients develop awareness, acceptance and management of one's thoughts and feelings in the present moment. It is often used in conjunction with Cognitive Behavioral Therapy and Acceptance and Commitment Therapy.
Motivational Interviewing
Helping clients overcome ambivalence to achieve positive behavioral change.
Conflict Resolution
A problem-solving approach, conflict resolution helps clients learn how to communicate more effectively, avoid emotional pitfalls and how to work toward relationship resolutions.
Teletherapy
During this ever changing and challenging season of Covid19, we offer the option of teletherapy appointments.  Doxy.me, an easy to use 
and secure telemedicine solution, allows you to connect with us from the comfort of your own home or a location of your choosing, and 
don't worry, we will walk you through how to get started before your first appointment with us.
Kathryn Dunigan
Licensed Therapist – LCSW
Kathryn was born and raised in central Indiana, spending most of her early life on her grandparent's rural farm before moving to Northern Indiana, where she lived for many years. Kathryn and her husband moved to Southern Indiana over 30 years ago where she attended the University of Southern Indiana, obtaining her undergraduate degree majoring in Psychology.  After raising their daughter, Kathryn returned to USI and obtained her Master of Social Work degree.
Kathryn worked at The Literacy Center in Evansville, IN helping adult learners overcome their educational, social and emotional challenges, serving as the Executive Director for 2.5 years.  Kathryn has also worked as the Adult Ministries Director, providing emotional and spiritual support for members at 500+ member Methodist church, also in Evansville.  She completed clinical work at Deaconess Hospice and has also been an Adjunct Instructor at the University of Southern Indiana for the past 14 years.
Kathryn's passion is to help clients experience healing and find hope, to discover their passions and purpose for living, and to help them live well-balanced and soul centered-lives.  She treats individuals and couples of all ages in all stages of life and has experience in Mindfulness Therapy and Mindful Living Practices, Solution Focused Therapy, Cognitive Behavioral Therapy, Grief Therapy, as well as Acceptance and Commitment Therapy.    As a cancer survivor, Kathryn also uses her personal experience to guide and support individuals and families journeying through that difficult process.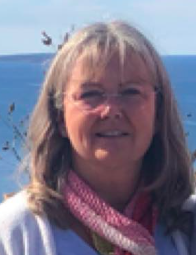 Jean A. Wilson
Licensed Therapist – LCSW
Jean holds a Master of Social Work degree from the University of Southern Indiana, is a Licensed Clinical Social Worker and a long-term member of the American Association of Christian Counselors.
 Jean has been counseling, encouraging, and helping clients for over 21 years, specializing in Marriage and Family Therapy, Abuse, Addiction, Anxiety and Depression.
 In addition to working in her private practice, Jean has worked in the University of Southern Indiana's counseling center, has volunteered her time at a residential addictions treatment center, has actively participated in jail ministry, and worked as an adjunct instructor for 17 years.
 Jean utilizes solution focused treatment approaches, as well as cognitive behavioral therapies in conjunction with a Biblical worldview and treatment approach. She works with clients to identify and challenge their false beliefs, identify their strengths while helping them pave a positive path forward
 Jean is married with 5 adult children, 2 adopted, and has experience as a foster parent.
"Just when the caterpillar thought the world was over, it became a butterfly.""
"You don't have to walk through worry alone."
"The best of heaven is forgetting the pain caused by others and forgetting the pain we caused others".
"The best of heaven is forgetting the pain caused by others and forgetting the pain we caused others."
Location
1133 West Mill Road, Suite 211
Evansville, Indiana 47710
812-250-9255‬
Make an Appointment
Please feel to send an email at [email protected]
or give us a call to set up a time for you to chat and connect with us
Appointment Hours
Monday – Thursday: 9am – 6pm
Friday & Saturday: As Needed